In today's world, almost every business has online presence; and like any business with online presence, there is competition to own the number one spot on Google.  Though, Google has caught up to our old tricks of creating fake backlinks, loading our websites with as many keywords as possible, etc. , we have found ourselves going back to the basics with SEO by slowing accumulating original, rich content.  Of course, this takes hours upon hours of meticulous work, and many businesses don't have the time or resources to do such a task.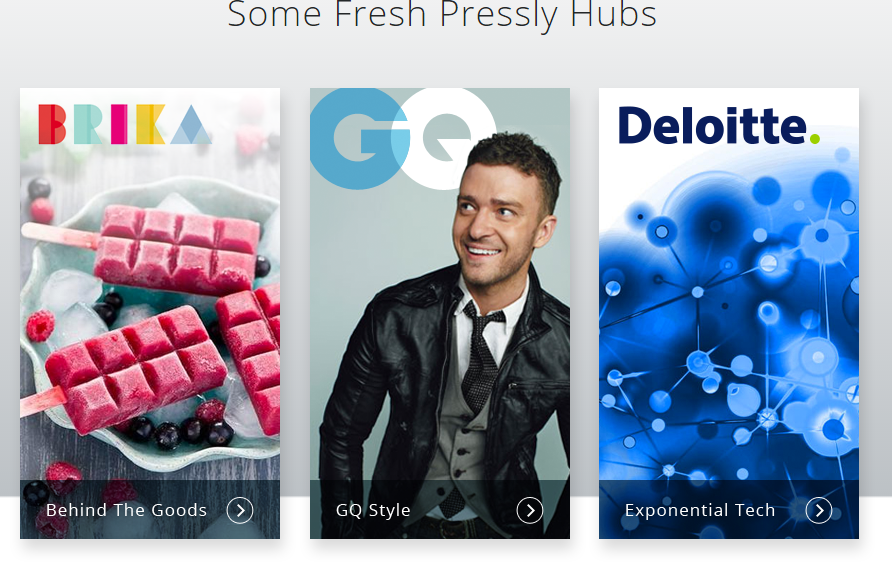 Pressly to the rescue.  I first heard about Pressly through one of my clients who is friends with their founders, Jeff Brenner and Peter Kieltyka.  They gave me a brief overview and it wasn't long before I signed up for a demo of their product… and was I ever impressed!

Pressly is a content marketing platform that curates conversations from all social channels and the web, and displays them on central hub in a visually appealing way.  You can automatically draw feeds from your favourite Facebook page, a celebrity's Instagram account, a particular YouTube channel, and many more!
Their software can be customized and easily embedded into any website.  Or, you can use their software to build your own website from scratch without any knowledge of coding, whatsoever.  Currently, their major competitor is Rebelmouse, a New York based business.
This is the future of internet marketing and SEO, and Pressy is the real deal leading the way!